1) Once you added a form to your website, you can edit it by selecting Forms on the left sidebar in the editor.
2) A modal will pop up with all your forms for the website. Select the form that you want to connect with an integration.

3) Navigate to the Integrations tab and select Add Integration.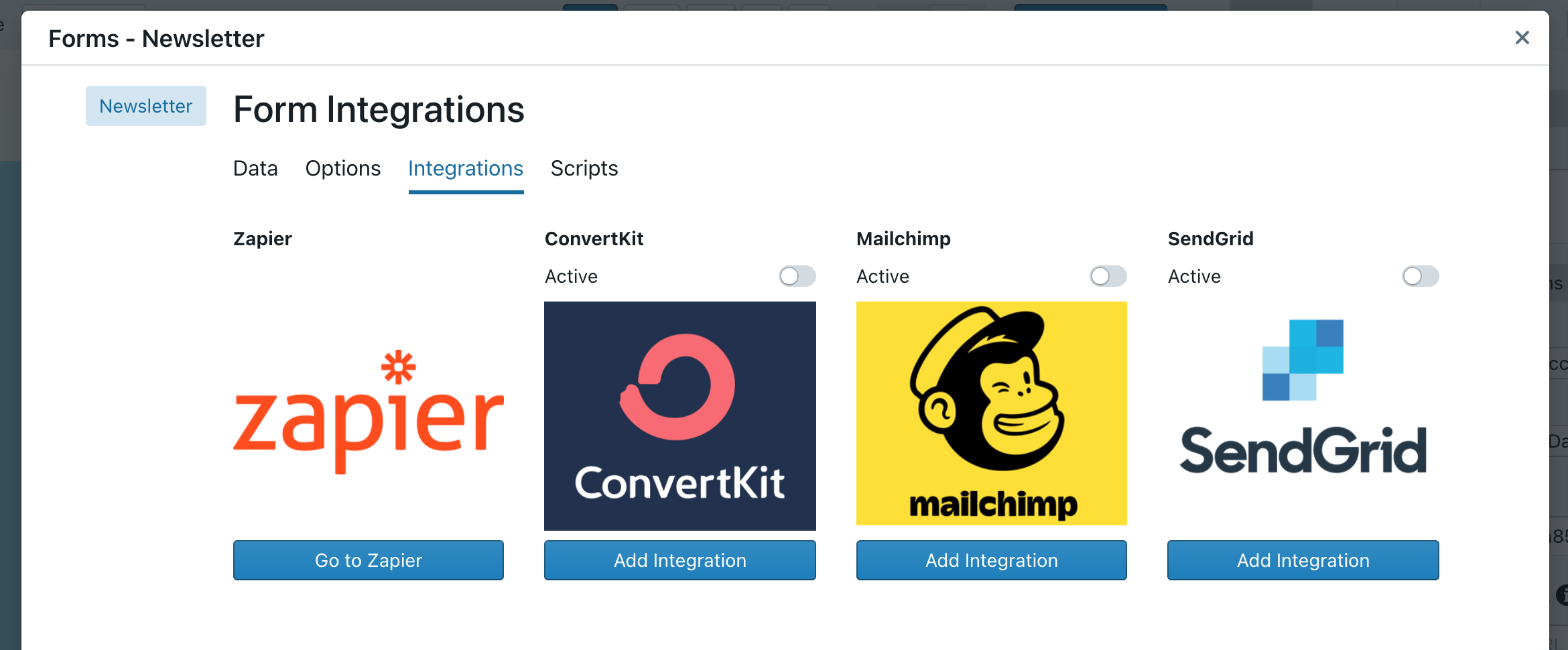 4) Now enter all the information you need for the integration. The fields are adjusted for each integration.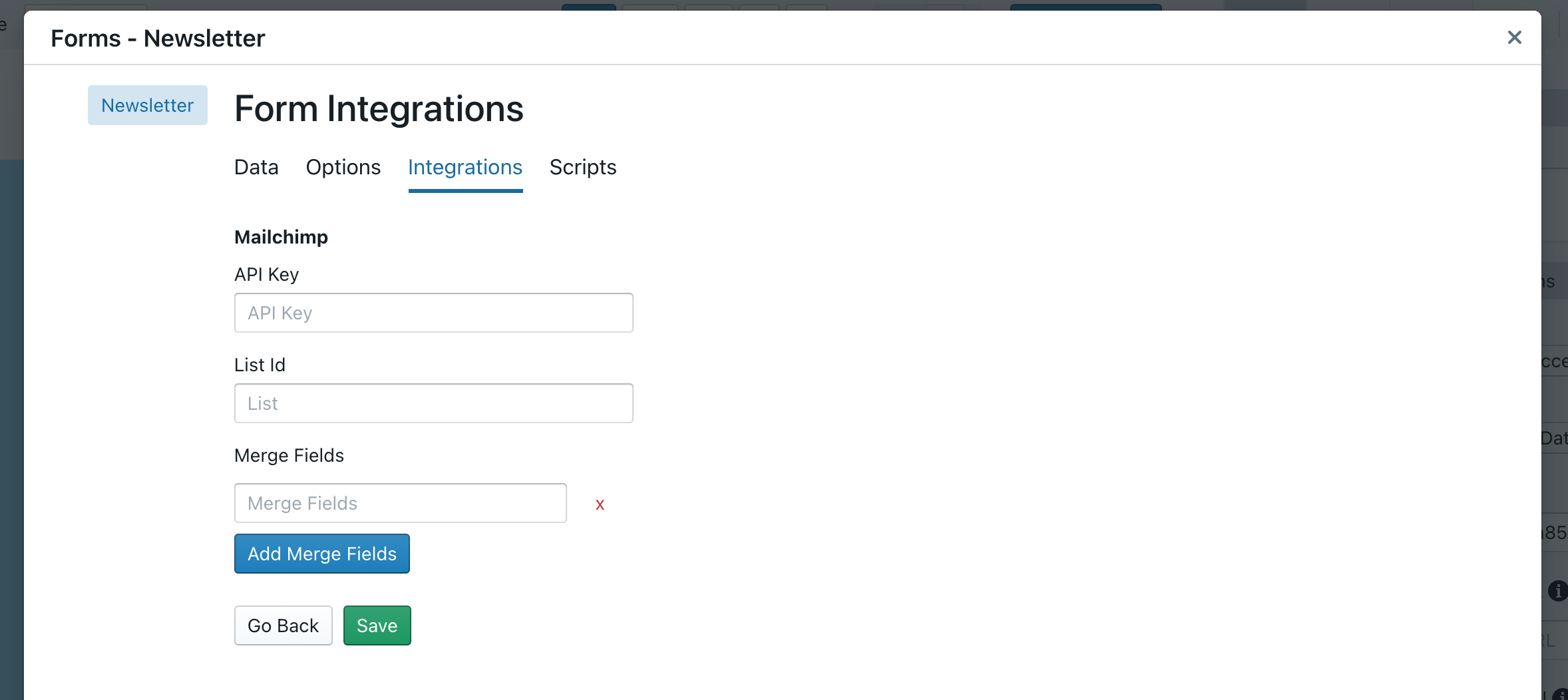 5) Now you can save it and activate the integration. When a form is submitted, a request will be sent to the API of the integration.